Preoccupations of Some Asian Australian Women's Fiction at the Turn of the Twenty-first Century
Keywords:
Asian Australian fiction, women writers, diaspora
Abstract
This paper offers a look back over the rise of the visibility, and the rise as a category, of Asian Australian fiction from the beginning of the 1990s, and especially in the twenty-first century, and some of the main questions that have been asked of it by its producers, and its readers, critics, commentators and the awarders of prizes. It focuses upon women writers. The trope of "border crossings"—both actual and in the mind, was central in the late-twentieth century to much feminist, Marxist, postcolonial and race-cognisant cultural commentary and critique, and the concepts of hybridity, diaspora, whiteness, the exotic, postcolonising and (gendered) cultural identities were examined and deployed. In the "paranoid nation" of the twenty-first century, there is a new orientation on the part of governments towards ideas of—if not quite an imminent Yellow Peril—a "fortress Australia," that turns back to where they came from all boats that are not cruise liners, containerships or warships (of allies). In the sphere of cultural critique, notions of a post-multiculturality that smugly declares that anything resembling identity politics is "so twentieth-century," are challenged by a rising creative output in Australia of diverse literary representations of and by people with Asian connections and backgrounds. The paper discusses aspects of some works by many of the most prominent of these writers. In its mediation, through similar-but-different travelling women's eyes, of the past and present histories of different national contexts, Asian Australian fictional writing is a significant and challenging component of the "national" culture, and is continuing to extend its audiences within, and beyond Australia.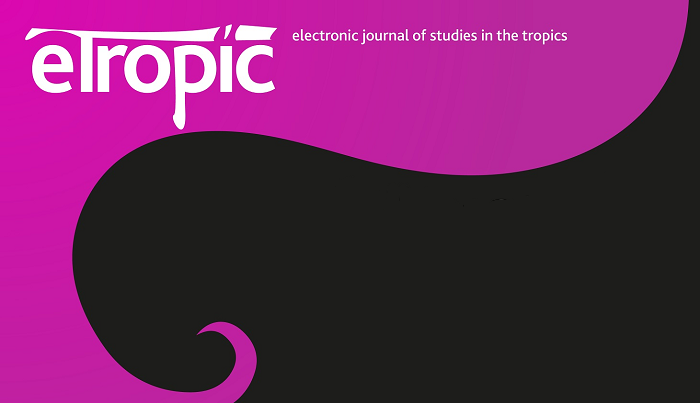 Downloads
How to Cite
Ferrier, C. (2017). Preoccupations of Some Asian Australian Women's Fiction at the Turn of the Twenty-first Century. ETropic: Electronic Journal of Studies in the Tropics, 16(2). https://doi.org/10.25120/etropic.16.2.2017.3619
Section
Essays and Articles on Australian Literature
License
Authors who submit articles to this journal agree to the following terms:
1. Authors are responsible for ensuring that any material that has influenced the research or writing has been properly cited and credited both in the text and in the Reference List (Bibliography). Contributors are responsible for gaining copyright clearance on figures, photographs or lengthy quotes used in their manuscript that have been published elsewhere.
2. Authors retain copyright and grant the journal right of first publication with the work simultaneously licensed under a Creative Commons Attribution (CC-BY) License that allows others to share and adapt the work with an acknowledgement of the work's authorship and initial publication in this journal.
3. Authors are able to enter into separate, additional contractual arrangements for the non-exclusive distribution of the journal's published version of the work (e.g., post it to an institutional repository, or publish it in a book), with proper acknowledgement of the work's initial publication in this journal.
4. Authors are permitted and encouraged to post their work online (e.g., in institutional repositories or on their website) prior to and during the submission process, as it can lead to productive exchanges, as well as earlier and greater citation of published work (see The Effect of Open Access or The Open Access Citation Advantage). Where authors include such a work in an institutional repository or on their website (i.e., a copy of a work which has been published in eTropic, or a pre-print or post-print version of that work), we request that they include a statement that acknowledges the eTropic publication including the name of the journal, the volume number and a web-link to the journal item.
5. Authors should be aware that the Creative Commons Attribution (CC-BY) License permits readers to share (copy and redistribute the work in any medium or format) and adapt (remix, transform, and build upon the work) for any purpose, even commercially, provided they also give appropriate credit to the work, provide a link to the license, and indicate if changes were made. They may do these things in any reasonable manner, but not in any way that suggests you or your publisher endorses their use.